Delphilaser's official website and promotional video are now online!
In order to show the new corporate brand image, Delphilaser's official website (www.delphilaser.com) has been revamped and upgraded, and has been officially launched recently. At the same time, Delphilaser also launched a new corporate video, presenting a new corporate image in a comprehensive, three-dimensional and multi-angle manner.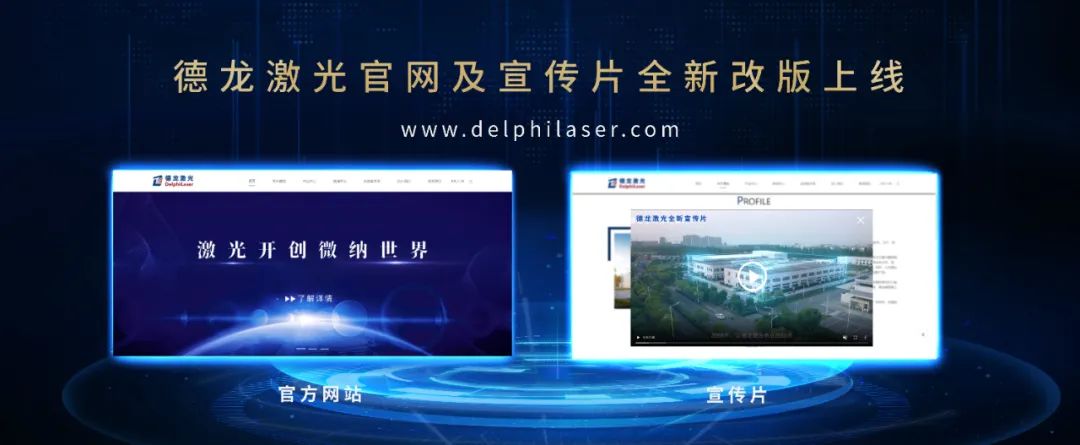 The official website of Delphilaser Upgrade has six sections: "About Delphilaser", "Product Center", "News Center", "Investor Relations", "Join Us" and "Contact Us", which makes it more convenient to browse products and obtain information.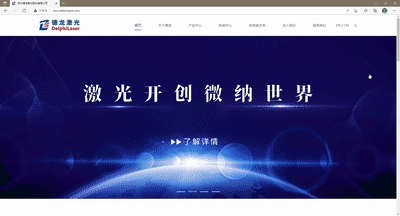 While displaying the company's product technology and spreading corporate culture, it is also a comprehensive service website with functions such as investment, recruitment, sales and after-sales.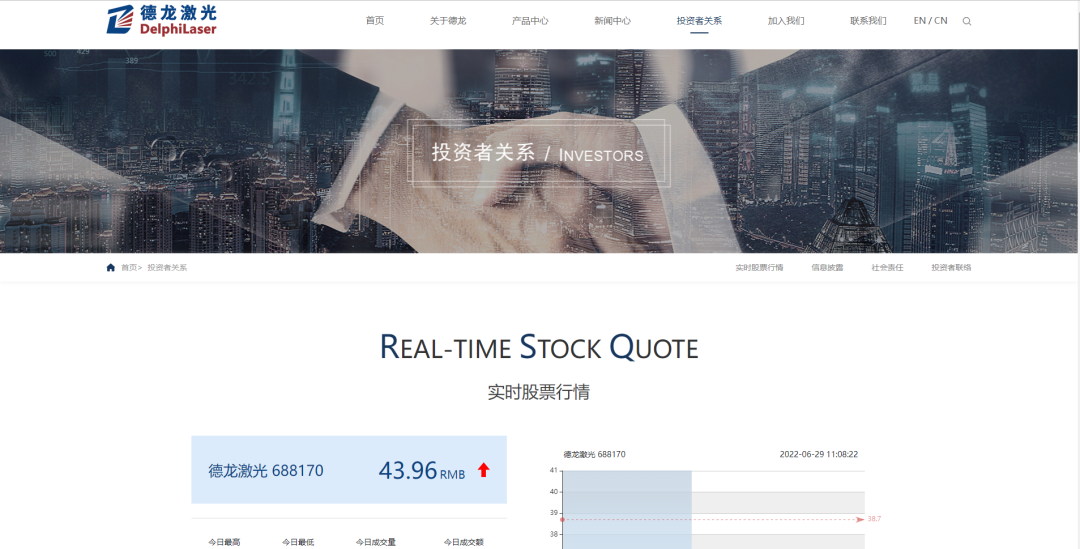 At the same time, the official website has also placedcompany's new promotional video.Prominent display of our corporate image,Communicate corporate values while further optimizing the visual experience of the corporate website.
The upgraded website has reorganized the company's product categories and applications, with several sub-categories under each column and a clear and concise interface. You can search for the corresponding application solutions according to specific information such as "processing method", "industry application" and "processing material".
The functional modules of the product detail page are reorganized to disseminate specific product information in various forms of text, pictures and charts, and to display the content of the corresponding sub-columns of the products in their entirety below. You can continue to view other related products, which improves the aesthetics and practicality of the website.
Delphilaser has always been adhering to the concept of attaching importance to talents and taking the struggle as the basis, and welcomes all kinds of talents who have integrity, are dedicated enough, know the team and are brave enough to innovate to join. If you want to join us, you can check the positions suitable for you in "Join Us" and contact us. You can also tell us your needs online, and we will contact you at the first time.
17 years of hard work, 17 years of chasing the light forward. Since its establishment in 2005, Delphilaser has been focusing on the field of laser fine microprocessing. With this new upgrade, Delphilaser will continue to deepen product development, technological innovation and management innovation, and continue to firmly adhere to the corporate spirit of "integrity, dedication, teamwork and innovation" to empower modern manufacturing with advanced lasers!
This article belongs to Suzhou Delphi Laser Co., Ltd.(www.delphilaser.com), if reproduced, please indicate the company name and website
---
For more information about our products and applications, please visit our website at:
Delphilaser official website:www.delphilaser.com
Ali store:tbdelphilaser.com
Or scan the following two-dimensional code to follow our WeChat service number